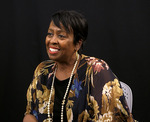 Title
An Interview with Eileen A. Olds
Description
"It's your job to speak up. And then it's also your job if you see things that don't... feel right, to address them in some way." -- Judge Eileen Olds
------------------------------------
Sharp, quick-witted, and carrying a solemn charm, Judge Olds shares a strong personal narrative portraying her life as one in which she incessantly pursues justice. Her interview begins with stories of a strong sense of right and wrong in her early years. She goes on to share her rather traumatic experience of being isolated by fellow classmates during law school. Nonetheless, she and her fellow African American students (there were only four in her class) supported one another, even advocating for increased diversity among students and faculty at the law school.
As the interview progresses, Judge Olds describes her highly successful career. She touches on rejoining the law school community after many years feeling unable to return. Judge Olds describes her "Tell it to the Judge" program, about how judges are trained, what they can do to be better. She discusses advice for her younger self, and for the law school now. She finishes the interview on a hopeful note, describing the law school today as a much better institution in terms of diversity and priorities.
Keywords
Black Law Students Association (formerly BALSA), African American judges, African American law students, American Judges Association, Judges--Education, Judges--Selection and appointment, Law school awards, School integration, Women judges
Local Identifier
OH.2023.005
Conditions Governing Reproduction and Use
The copyright for these materials remains with their narrator. Permission to publish, quote, or reproduce must be secured from the repository and the copyright holder.
Disciplines
Judges | Legal Education
Recommended Citation
Olds, Eileen A. and Zhang, Gongyu (Jerry), "An Interview with Eileen A. Olds" (2023). All Oral Histories. 6.
https://scholarship.law.wm.edu/oralhist_all/6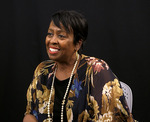 COinS