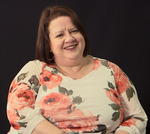 Title
An Interview with Judith M. Conti
Description
"...there are many lawyers who look at the law as the limits of what they can do. And instead, I feel like my education taught me to think beyond the limits of what the law is and more about what the law should be and how we can achieve that kind of change." -- Judy Conti.
------------------------------------
This interview took place in the Reeder Media Center at William & Mary on March 8th, 2023, from 2:00 to 3:00 pm. The interview began with Conti discussing her Catholic and liberal upbringing which developed a strong need to give back through public service. She decided that she wanted to go to William & Mary's Law School because it was a school based on community, rather than competition. She then discussed some of the professors and classes that had the largest impact on Conti as a student. Conti then shares why "Big Law" was not for her and how she knew public service was for her. Conti then covers the revival of the Women's Law Society as a 1L, co-founding the Journal of Women and the Law, and Professor Jayne Barnard's advice and encouragement for women in the legal field. Finally, Conti shares about her work after law school, describing cases that inspired her passion for labor and employment law and the co-founding of the DC Employment Justice Center. Conti concludes with remarks about how she continues to carry with her the William & Mary tradition of the citizen lawyer and emphasizing community.
Keywords
Citizen Lawyer, Labor laws and legislation, Law reviews, Moot courts, Nonprofit organizations, Public interest law, William & Mary Journal of Women and the Law, Women in law, Women's Law Society (Mary and William), Women lawyers
Local Identifier
OH.2023.001
Conditions Governing Reproduction and Use
The copyright for these materials remains with their narrator. Permission to publish, quote, or reproduce must be secured from the repository and the copyright holder.
Recommended Citation
Conti, Judith M. and Rossman, Aidan, "An Interview with Judith M. Conti" (2023). All Oral Histories. 3.
https://scholarship.law.wm.edu/oralhist_all/3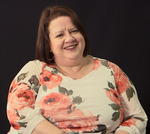 COinS