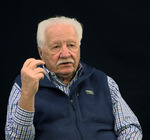 Files
Description
"If you know from whence we came, let's just say from 1920, to where we are today, it's an extraordinary story." -- Tim Sullivan.
------------------------------------
The interview of Timothy J. Sullivan, Dean Emeritus of William & Mary Law School and President Emeritus of the College of William & Mary in Virginia, occurred on Tuesday, March 28, 2023, from approximately 2:00 P.M. to 3:00 P.M. in the Media Center of Swem Library. The interview concerned Timothy Sullivan's tenure at the law school, beginning with his time as a member of the faculty in the early 1970s and continuing to the conclusion of his time as dean of from 1985 to 1992.
Keywords
Citizen Lawyer, Institute of Bill of Rights Law (IBRL), Law school buildings and facilities, Law school deans, Student life, Teaching--Law school, Law schools--Accreditation, Bolling R. Powell, Rodney A. Smolla, William B. Spong, William F. Swindler, James P. Whyte, Richard (Dick) Williamson
Local Identifier
OH.2023.003
Conditions Governing Reproduction and Use
The copyright for these materials remains with their narrator. Permission to publish, quote, or reproduce must be secured from the repository and the copyright holder.
Recommended Citation
Sullivan, Timothy J. and Clark, Brendan, "An Interview with Timothy J. Sullivan" (2023). All Oral Histories. 1.
https://scholarship.law.wm.edu/oralhist_all/1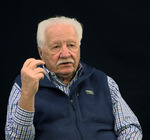 COinS