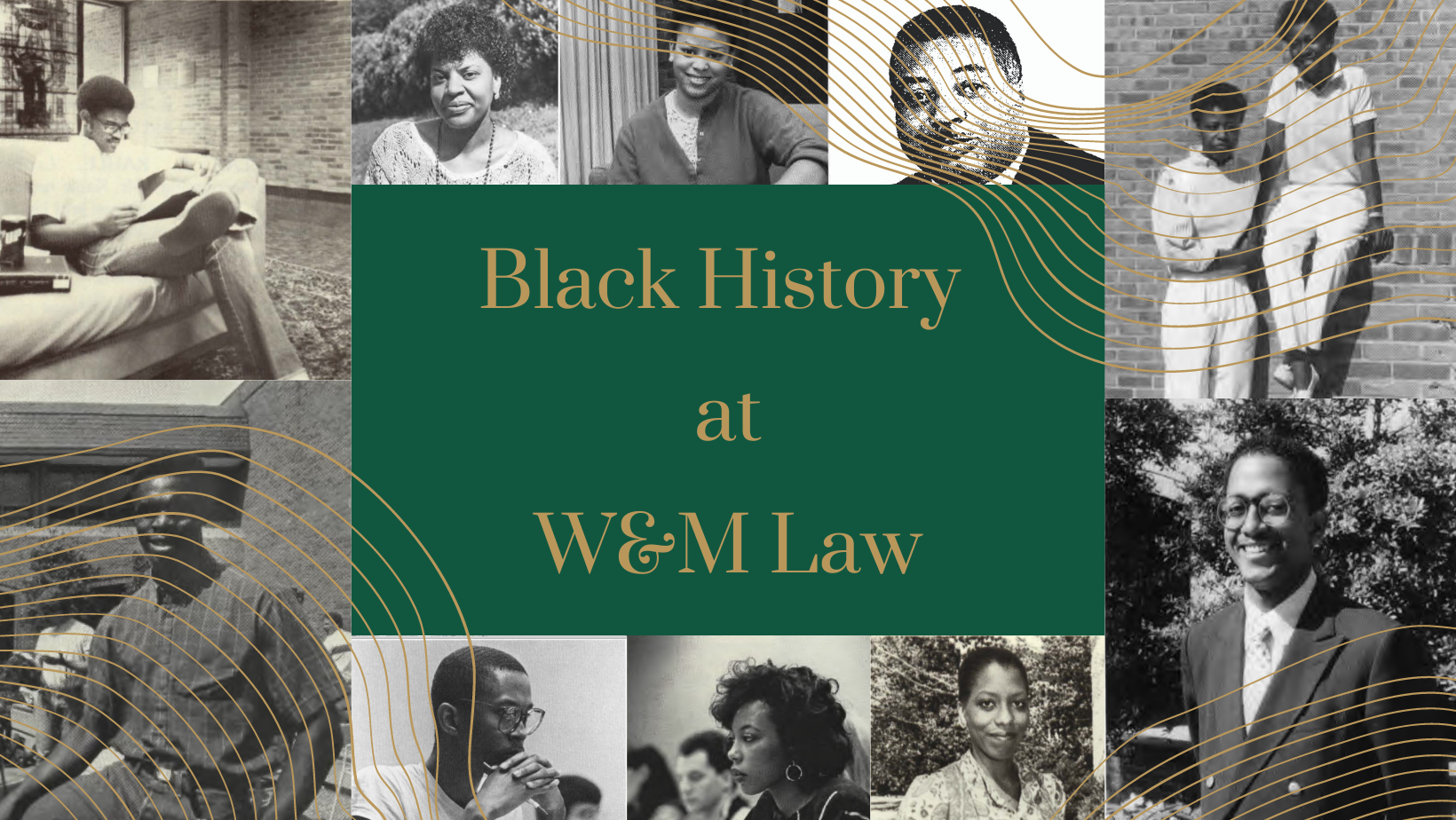 From our first Black graduate in 1954 through the appointment of our first Black dean in 2020, Black History at W&M Law recognizes and celebrates the pivotal moments in Black history at William & Mary Law School. While the exhibit is not an exhaustive exploration of Black history at the Law School, it represents many of the important milestones in our School's journey towards equity and inclusion.
The online exhibit reflects and expands upon the physical exhibit Black History at W&M Law on display in the Law School lobby during the spring semester of 2021. The books displayed and listed in the online exhibit are available in e-book format and may be borrowed by members of the William & Mary community. For photographs of the physical exhibit, see the album in Flickr.
Note: the images and articles below reflect the time periods from which they come. Some article titles may include outdated terminology or insensitive language.
Printing is not supported at the primary Gallery Thumbnail page. Please first navigate to a specific Image before printing.