Title
Inscription Type
Marginalia
Publication Date of Volume
1935
Location in Volume
Within Text
Preview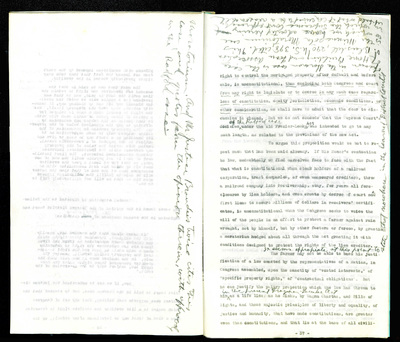 Description
On page 36 verso and page 37: "It seems appropriate at this point to stat that nowhere in the learned District Court's opinion in the Sherman case is the case of Home Building and Loan Association v. Blaisdell, 290 U.S. 398, cited. This is the Minnesota Moratorium case to which we have adverted herein, and in which the Supreme Court expressly upheld what it conceived to be a reasonable Moratorium. And Mr. Justice Brandeis twice cites this case, and quotes from the opinion therein, with approval, in the Radford case."
"of the Radford case"
"In the present Frazier-Lemke Act"